Once you determine what is fair, reasonable, and most likely to succeed, it is time to have your agent prepare an Offer.
In Massachusetts we use a 2 step process to transfer title to a property. The first step is the initial Offer to Purchase or Contract to Purchase and the second is "The Purchase and Sale Agreement."
The Offer Strategy:
The Offer or Contract to Purchase will introduce your initial bid, requested terms and conditions to the seller and their agent. The price, terms and conditions you propose versus the asking price and expectations of the seller are the basis from which you will negotiate. Therefore, it is important to have formed a strategy with your agent in order to achieve your goal to purchase. Your Kinlin Grover agent is well trained, experienced, and highly skilled to help you succeed with your purchase.
The Deposit:
The Offer or Contract to Purchase must be written, endorsed, and accompanied by a good faith deposit of "earnest money." An initial proposal includes much more than just price.
The Contingencies:
Often buyers add "contingencies" which can include a provision to secure financing and obtaining an acceptable home inspection Your Kinlin Grover agent can also provide you a list of licensed, local home inspectors, and arrange for a complete home inspection which can cover foundation to air quality and everything in between. Many other contingencies may be applicable for a specific property. More reason to have your Kinlin Grover agent in your corner.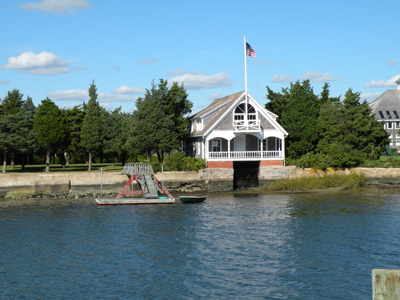 For your Offer or Contract to Purchase to be successful, it must be perceived by the seller and seller's agent as fair and equitable and meet or exceed their minimum requirements, terms and conditions.
Once you as buyer have negotiated and come to terms with the seller, the Offer or Contract to Purchase, with all the acceptable price, terms, and conditions noted, is executed (endorsed) by all parties.
You now have an Accepted Offer. Your initial deposit is now placed in escrow, securing the property. I, as your Kinlin Grover agent, and an Expert Facilitator, will help you schedule, arrange, and fulfill your requirements under this agreement which will include the drafting and execution of the 2nd step, the Purchase and Sale Agreement