Welcome to Cape Cod Dream Homes, Doug Azarian's website. Kinlin Grover Homes is the most successful real estate company on Cape Cod specializing in waterfront properties, luxury real estate, and golf communities. As part of the Kinlin Grover Homes network, I can help you search for real estate in Falmouth, Bourne, Mashpee, New Seabury, Sandwich, Barnstable, Osterville, mid, lower, and upper Cape Cod. Please feel free to SIGN UP for your individual Cape Cod MLS property search.
Featured Cape Cod Properties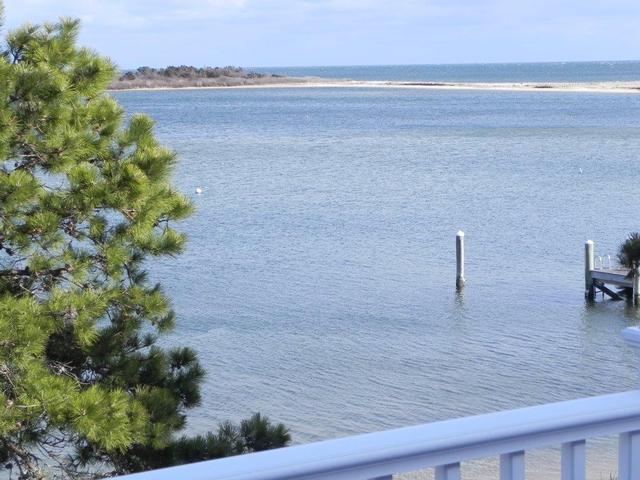 Falmouth Cape Cod - $3,500,000
Bedrooms: 4 / Bathrooms: 3/1
Falmouth Cape Cod - $750,000
Bedrooms: 5 / Bathrooms: 2/0
Cape Cod Property Values
Get information on Cape Cod Real Estate Values - neighborhood, community, trend and ASSESSMENT data.
Click Here
struct
EVENTNAME
onRequest
EXCEPTION

struct
Cause

struct
Cause

struct
Cause

struct
ErrorCode
1045
Message
Access denied for user 'ccdreamhomes'@'204.12.24.4' (using password: YES)
SQLState
28000
StackTrace
java.sql.SQLException: Access denied for user 'ccdreamhomes'@'204.12.24.4' (using password: YES) at com.mysql.jdbc.SQLError.createSQLException(SQLError.java:1062) at com.mysql.jdbc.MysqlIO.checkErrorPacket(MysqlIO.java:4187) at com.mysql.jdbc.MysqlIO.checkErrorPacket(MysqlIO.java:4119) at com.mysql.jdbc.MysqlIO.checkErrorPacket(MysqlIO.java:927) at com.mysql.jdbc.MysqlIO.secureAuth411(MysqlIO.java:4686) at com.mysql.jdbc.MysqlIO.doHandshake(MysqlIO.java:1304) at com.mysql.jdbc.ConnectionImpl.coreConnect(ConnectionImpl.java:2467) at com.mysql.jdbc.ConnectionImpl.connectWithRetries(ConnectionImpl.java:2308) at com.mysql.jdbc.ConnectionImpl.createNewIO(ConnectionImpl.java:2290) at com.mysql.jdbc.ConnectionImpl.<init>(ConnectionImpl.java:818) at com.mysql.jdbc.JDBC4Connection.<init>(JDBC4Connection.java:31) at sun.reflect.GeneratedConstructorAccessor66.newInstance(Unknown Source) at sun.reflect.DelegatingConstructorAccessorImpl.newInstance(DelegatingConstructorAccessorImpl.java:27) at java.lang.reflect.Constructor.newInstance(Constructor.java:513) at com.mysql.jdbc.Util.handleNewInstance(Util.java:395) at com.mysql.jdbc.ConnectionImpl.getInstance(ConnectionImpl.java:400) at com.mysql.jdbc.NonRegisteringDriver.connect(NonRegisteringDriver.java:346) at coldfusion.server.j2ee.sql.pool.JDBCPool.createPhysicalConnection(JDBCPool.java:614) at coldfusion.server.j2ee.sql.pool.ConnectionRunner$RunnableConnection.run(ConnectionRunner.java:67) at java.lang.Thread.run(Thread.java:662)
TagContext

array
1

struct
COLUMN
0
LINE
-1
RAW_TRACE
java.sql.SQLException: Access denied for user 'ccdreamhomes'@'204.12.24.4' (using password: YES)
TEMPLATE
using password
TYPE
CFML

Type
java.sql.SQLException

ErrorCode
0
Message
Could not create connection to database server. Attempted reconnect 3 times. Giving up.
SQLState
08001
StackTrace
com.mysql.jdbc.exceptions.jdbc4.MySQLNonTransientConnectionException: Could not create connection to database server. Attempted reconnect 3 times. Giving up. at sun.reflect.NativeConstructorAccessorImpl.newInstance0(Native Method) at sun.reflect.NativeConstructorAccessorImpl.newInstance(NativeConstructorAccessorImpl.java:39) at sun.reflect.DelegatingConstructorAccessorImpl.newInstance(DelegatingConstructorAccessorImpl.java:27) at java.lang.reflect.Constructor.newInstance(Constructor.java:513) at com.mysql.jdbc.Util.handleNewInstance(Util.java:395) at com.mysql.jdbc.Util.getInstance(Util.java:370) at com.mysql.jdbc.SQLError.createSQLException(SQLError.java:999) at com.mysql.jdbc.SQLError.createSQLException(SQLError.java:973) at com.mysql.jdbc.SQLError.createSQLException(SQLError.java:959) at com.mysql.jdbc.SQLError.createSQLException(SQLError.java:904) at com.mysql.jdbc.ConnectionImpl.connectWithRetries(ConnectionImpl.java:2369) at com.mysql.jdbc.ConnectionImpl.createNewIO(ConnectionImpl.java:2290) at com.mysql.jdbc.ConnectionImpl.<init>(ConnectionImpl.java:818) at com.mysql.jdbc.JDBC4Connection.<init>(JDBC4Connection.java:31) at sun.reflect.GeneratedConstructorAccessor66.newInstance(Unknown Source) at sun.reflect.DelegatingConstructorAccessorImpl.newInstance(DelegatingConstructorAccessorImpl.java:27) at java.lang.reflect.Constructor.newInstance(Constructor.java:513) at com.mysql.jdbc.Util.handleNewInstance(Util.java:395) at com.mysql.jdbc.ConnectionImpl.getInstance(ConnectionImpl.java:400) at com.mysql.jdbc.NonRegisteringDriver.connect(NonRegisteringDriver.java:346) at coldfusion.server.j2ee.sql.pool.JDBCPool.createPhysicalConnection(JDBCPool.java:614) at coldfusion.server.j2ee.sql.pool.ConnectionRunner$RunnableConnection.run(ConnectionRunner.java:67) at java.lang.Thread.run(Thread.java:662) Caused by: java.sql.SQLException: Access denied for user 'ccdreamhomes'@'204.12.24.4' (using password: YES) at com.mysql.jdbc.SQLError.createSQLException(SQLError.java:1062) at com.mysql.jdbc.MysqlIO.checkErrorPacket(MysqlIO.java:4187) at com.mysql.jdbc.MysqlIO.checkErrorPacket(MysqlIO.java:4119) at com.mysql.jdbc.MysqlIO.checkErrorPacket(MysqlIO.java:927) at com.mysql.jdbc.MysqlIO.secureAuth411(MysqlIO.java:4686) at com.mysql.jdbc.MysqlIO.doHandshake(MysqlIO.java:1304) at com.mysql.jdbc.ConnectionImpl.coreConnect(ConnectionImpl.java:2467) at com.mysql.jdbc.ConnectionImpl.connectWithRetries(ConnectionImpl.java:2308) ... 12 more
TagContext

array
1

struct
COLUMN
0
ID
CF_THREAD
LINE
-1
RAW_TRACE
Caused by: java.sql.SQLException: Access denied for user 'ccdreamhomes'@'204.12.24.4' (using password: YES)
TEMPLATE
using password
TYPE
CFML

Type
com.mysql.jdbc.exceptions.jdbc4.MySQLNonTransientConnectionException

DataSource
ccdh_blog
Detail
Could not create connection to database server. Attempted reconnect 3 times. Giving up.
ErrorCode
08001
Exceptions

array
1

struct
causes

array
1

struct
ErrorCode
1045
Message
Access denied for user 'ccdreamhomes'@'204.12.24.4' (using password: YES)
SQLState
28000
StackTrace
java.sql.SQLException: Access denied for user 'ccdreamhomes'@'204.12.24.4' (using password: YES) at com.mysql.jdbc.SQLError.createSQLException(SQLError.java:1062) at com.mysql.jdbc.MysqlIO.checkErrorPacket(MysqlIO.java:4187) at com.mysql.jdbc.MysqlIO.checkErrorPacket(MysqlIO.java:4119) at com.mysql.jdbc.MysqlIO.checkErrorPacket(MysqlIO.java:927) at com.mysql.jdbc.MysqlIO.secureAuth411(MysqlIO.java:4686) at com.mysql.jdbc.MysqlIO.doHandshake(MysqlIO.java:1304) at com.mysql.jdbc.ConnectionImpl.coreConnect(ConnectionImpl.java:2467) at com.mysql.jdbc.ConnectionImpl.connectWithRetries(ConnectionImpl.java:2308) at com.mysql.jdbc.ConnectionImpl.createNewIO(ConnectionImpl.java:2290) at com.mysql.jdbc.ConnectionImpl.<init>(ConnectionImpl.java:818) at com.mysql.jdbc.JDBC4Connection.<init>(JDBC4Connection.java:31) at sun.reflect.GeneratedConstructorAccessor66.newInstance(Unknown Source) at sun.reflect.DelegatingConstructorAccessorImpl.newInstance(DelegatingConstructorAccessorImpl.java:27) at java.lang.reflect.Constructor.newInstance(Constructor.java:513) at com.mysql.jdbc.Util.handleNewInstance(Util.java:395) at com.mysql.jdbc.ConnectionImpl.getInstance(ConnectionImpl.java:400) at com.mysql.jdbc.NonRegisteringDriver.connect(NonRegisteringDriver.java:346) at coldfusion.server.j2ee.sql.pool.JDBCPool.createPhysicalConnection(JDBCPool.java:614) at coldfusion.server.j2ee.sql.pool.ConnectionRunner$RunnableConnection.run(ConnectionRunner.java:67) at java.lang.Thread.run(Thread.java:662)
TagContext

array
1

struct
COLUMN
0
LINE
-1
RAW_TRACE
java.sql.SQLException: Access denied for user 'ccdreamhomes'@'204.12.24.4' (using password: YES)
TEMPLATE
using password
TYPE
CFML

Type
java.sql.SQLException

class
com.mysql.jdbc.exceptions.jdbc4.MySQLNonTransientConnectionException
message
Could not create connection to database server. Attempted reconnect 3 times. Giving up.

Message
Error Executing Database Query.
NativeErrorCode
0
RootCause

struct
Cause

struct
ErrorCode
1045
Message
Access denied for user 'ccdreamhomes'@'204.12.24.4' (using password: YES)
SQLState
28000
StackTrace
java.sql.SQLException: Access denied for user 'ccdreamhomes'@'204.12.24.4' (using password: YES) at com.mysql.jdbc.SQLError.createSQLException(SQLError.java:1062) at com.mysql.jdbc.MysqlIO.checkErrorPacket(MysqlIO.java:4187) at com.mysql.jdbc.MysqlIO.checkErrorPacket(MysqlIO.java:4119) at com.mysql.jdbc.MysqlIO.checkErrorPacket(MysqlIO.java:927) at com.mysql.jdbc.MysqlIO.secureAuth411(MysqlIO.java:4686) at com.mysql.jdbc.MysqlIO.doHandshake(MysqlIO.java:1304) at com.mysql.jdbc.ConnectionImpl.coreConnect(ConnectionImpl.java:2467) at com.mysql.jdbc.ConnectionImpl.connectWithRetries(ConnectionImpl.java:2308) at com.mysql.jdbc.ConnectionImpl.createNewIO(ConnectionImpl.java:2290) at com.mysql.jdbc.ConnectionImpl.<init>(ConnectionImpl.java:818) at com.mysql.jdbc.JDBC4Connection.<init>(JDBC4Connection.java:31) at sun.reflect.GeneratedConstructorAccessor66.newInstance(Unknown Source) at sun.reflect.DelegatingConstructorAccessorImpl.newInstance(DelegatingConstructorAccessorImpl.java:27) at java.lang.reflect.Constructor.newInstance(Constructor.java:513) at com.mysql.jdbc.Util.handleNewInstance(Util.java:395) at com.mysql.jdbc.ConnectionImpl.getInstance(ConnectionImpl.java:400) at com.mysql.jdbc.NonRegisteringDriver.connect(NonRegisteringDriver.java:346) at coldfusion.server.j2ee.sql.pool.JDBCPool.createPhysicalConnection(JDBCPool.java:614) at coldfusion.server.j2ee.sql.pool.ConnectionRunner$RunnableConnection.run(ConnectionRunner.java:67) at java.lang.Thread.run(Thread.java:662)
TagContext

array
1

struct
COLUMN
0
LINE
-1
RAW_TRACE
java.sql.SQLException: Access denied for user 'ccdreamhomes'@'204.12.24.4' (using password: YES)
TEMPLATE
using password
TYPE
CFML

Type
java.sql.SQLException

ErrorCode
0
Message
Could not create connection to database server. Attempted reconnect 3 times. Giving up.
SQLState
08001
StackTrace
com.mysql.jdbc.exceptions.jdbc4.MySQLNonTransientConnectionException: Could not create connection to database server. Attempted reconnect 3 times. Giving up. at sun.reflect.NativeConstructorAccessorImpl.newInstance0(Native Method) at sun.reflect.NativeConstructorAccessorImpl.newInstance(NativeConstructorAccessorImpl.java:39) at sun.reflect.DelegatingConstructorAccessorImpl.newInstance(DelegatingConstructorAccessorImpl.java:27) at java.lang.reflect.Constructor.newInstance(Constructor.java:513) at com.mysql.jdbc.Util.handleNewInstance(Util.java:395) at com.mysql.jdbc.Util.getInstance(Util.java:370) at com.mysql.jdbc.SQLError.createSQLException(SQLError.java:999) at com.mysql.jdbc.SQLError.createSQLException(SQLError.java:973) at com.mysql.jdbc.SQLError.createSQLException(SQLError.java:959) at com.mysql.jdbc.SQLError.createSQLException(SQLError.java:904) at com.mysql.jdbc.ConnectionImpl.connectWithRetries(ConnectionImpl.java:2369) at com.mysql.jdbc.ConnectionImpl.createNewIO(ConnectionImpl.java:2290) at com.mysql.jdbc.ConnectionImpl.<init>(ConnectionImpl.java:818) at com.mysql.jdbc.JDBC4Connection.<init>(JDBC4Connection.java:31) at sun.reflect.GeneratedConstructorAccessor66.newInstance(Unknown Source) at sun.reflect.DelegatingConstructorAccessorImpl.newInstance(DelegatingConstructorAccessorImpl.java:27) at java.lang.reflect.Constructor.newInstance(Constructor.java:513) at com.mysql.jdbc.Util.handleNewInstance(Util.java:395) at com.mysql.jdbc.ConnectionImpl.getInstance(ConnectionImpl.java:400) at com.mysql.jdbc.NonRegisteringDriver.connect(NonRegisteringDriver.java:346) at coldfusion.server.j2ee.sql.pool.JDBCPool.createPhysicalConnection(JDBCPool.java:614) at coldfusion.server.j2ee.sql.pool.ConnectionRunner$RunnableConnection.run(ConnectionRunner.java:67) at java.lang.Thread.run(Thread.java:662) Caused by: java.sql.SQLException: Access denied for user 'ccdreamhomes'@'204.12.24.4' (using password: YES) at com.mysql.jdbc.SQLError.createSQLException(SQLError.java:1062) at com.mysql.jdbc.MysqlIO.checkErrorPacket(MysqlIO.java:4187) at com.mysql.jdbc.MysqlIO.checkErrorPacket(MysqlIO.java:4119) at com.mysql.jdbc.MysqlIO.checkErrorPacket(MysqlIO.java:927) at com.mysql.jdbc.MysqlIO.secureAuth411(MysqlIO.java:4686) at com.mysql.jdbc.MysqlIO.doHandshake(MysqlIO.java:1304) at com.mysql.jdbc.ConnectionImpl.coreConnect(ConnectionImpl.java:2467) at com.mysql.jdbc.ConnectionImpl.connectWithRetries(ConnectionImpl.java:2308) ... 12 more
TagContext

array
1

struct
COLUMN
0
ID
CF_THREAD
LINE
-1
RAW_TRACE
Caused by: java.sql.SQLException: Access denied for user 'ccdreamhomes'@'204.12.24.4' (using password: YES)
TEMPLATE
using password
TYPE
CFML

Type
com.mysql.jdbc.exceptions.jdbc4.MySQLNonTransientConnectionException

SQLState
08001
Sql
SELECT * FROM wp_posts WHERE post_status="publish" ORDER BY post_date DESC
StackTrace
coldfusion.tagext.sql.QueryTag$DatabaseQueryException: Error Executing Database Query. at coldfusion.tagext.sql.QueryTag.doEndTag(QueryTag.java:739) at cfi_home2ecfm1208056597.runPage(E:\WEB\CapeCodDreamHomes\public\includes\i_home.cfm:42) at coldfusion.runtime.CfJspPage.invoke(CfJspPage.java:244) at coldfusion.tagext.lang.IncludeTag.doStartTag(IncludeTag.java:444) at coldfusion.runtime.CfJspPage._emptyTcfTag(CfJspPage.java:2799) at cfindex2ecfm410556705._factor7(E:\WEB\CapeCodDreamHomes\public\index.cfm:128) at cfindex2ecfm410556705.runPage(E:\WEB\CapeCodDreamHomes\public\index.cfm:1) at coldfusion.runtime.CfJspPage.invoke(CfJspPage.java:244) at coldfusion.tagext.lang.IncludeTag.doStartTag(IncludeTag.java:444) at coldfusion.runtime.CfJspPage._emptyTcfTag(CfJspPage.java:2799) at cfApplication2ecfc19397941$funcONREQUEST.runFunction(E:\WEB\CapeCodDreamHomes\public\Application.cfc:157) at coldfusion.runtime.UDFMethod.invoke(UDFMethod.java:472) at coldfusion.runtime.UDFMethod$ReturnTypeFilter.invoke(UDFMethod.java:405) at coldfusion.runtime.UDFMethod$ArgumentCollectionFilter.invoke(UDFMethod.java:368) at coldfusion.filter.FunctionAccessFilter.invoke(FunctionAccessFilter.java:55) at coldfusion.runtime.UDFMethod.runFilterChain(UDFMethod.java:321) at coldfusion.runtime.UDFMethod.invoke(UDFMethod.java:220) at coldfusion.runtime.TemplateProxy.invoke(TemplateProxy.java:655) at coldfusion.runtime.TemplateProxy.invoke(TemplateProxy.java:444) at coldfusion.runtime.TemplateProxy.invoke(TemplateProxy.java:414) at coldfusion.runtime.AppEventInvoker.invoke(AppEventInvoker.java:108) at coldfusion.runtime.AppEventInvoker.onRequest(AppEventInvoker.java:300) at coldfusion.filter.ApplicationFilter.invoke(ApplicationFilter.java:424) at coldfusion.filter.RequestMonitorFilter.invoke(RequestMonitorFilter.java:48) at coldfusion.filter.MonitoringFilter.invoke(MonitoringFilter.java:40) at coldfusion.filter.PathFilter.invoke(PathFilter.java:112) at coldfusion.filter.ExceptionFilter.invoke(ExceptionFilter.java:94) at coldfusion.filter.ClientScopePersistenceFilter.invoke(ClientScopePersistenceFilter.java:28) at coldfusion.filter.BrowserFilter.invoke(BrowserFilter.java:38) at coldfusion.filter.NoCacheFilter.invoke(NoCacheFilter.java:58) at coldfusion.filter.GlobalsFilter.invoke(GlobalsFilter.java:38) at coldfusion.filter.DatasourceFilter.invoke(DatasourceFilter.java:22) at coldfusion.filter.CachingFilter.invoke(CachingFilter.java:62) at coldfusion.CfmServlet.service(CfmServlet.java:219) at coldfusion.bootstrap.BootstrapServlet.service(BootstrapServlet.java:89) at org.apache.catalina.core.ApplicationFilterChain.internalDoFilter(ApplicationFilterChain.java:305) at org.apache.catalina.core.ApplicationFilterChain.doFilter(ApplicationFilterChain.java:210) at coldfusion.monitor.event.MonitoringServletFilter.doFilter(MonitoringServletFilter.java:42) at coldfusion.bootstrap.BootstrapFilter.doFilter(BootstrapFilter.java:46) at org.apache.catalina.core.ApplicationFilterChain.internalDoFilter(ApplicationFilterChain.java:243) at org.apache.catalina.core.ApplicationFilterChain.doFilter(ApplicationFilterChain.java:210) at org.apache.catalina.core.StandardWrapperValve.invoke(StandardWrapperValve.java:224) at org.apache.catalina.core.StandardContextValve.invoke(StandardContextValve.java:169) at org.apache.catalina.authenticator.AuthenticatorBase.invoke(AuthenticatorBase.java:472) at org.apache.catalina.core.StandardHostValve.invoke(StandardHostValve.java:168) at org.apache.catalina.valves.ErrorReportValve.invoke(ErrorReportValve.java:98) at org.apache.catalina.valves.AccessLogValve.invoke(AccessLogValve.java:928) at org.apache.catalina.core.StandardEngineValve.invoke(StandardEngineValve.java:118) at org.apache.catalina.connector.CoyoteAdapter.service(CoyoteAdapter.java:414) at org.apache.coyote.ajp.AjpProcessor.process(AjpProcessor.java:203) at org.apache.coyote.AbstractProtocol$AbstractConnectionHandler.process(AbstractProtocol.java:539) at org.apache.tomcat.util.net.JIoEndpoint$SocketProcessor.run(JIoEndpoint.java:298) at java.util.concurrent.ThreadPoolExecutor$Worker.runTask(ThreadPoolExecutor.java:886) at java.util.concurrent.ThreadPoolExecutor$Worker.run(ThreadPoolExecutor.java:908) at java.lang.Thread.run(Thread.java:662) Caused by: com.mysql.jdbc.exceptions.jdbc4.MySQLNonTransientConnectionException: Could not create connection to database server. Attempted reconnect 3 times. Giving up. at sun.reflect.NativeConstructorAccessorImpl.newInstance0(Native Method) at sun.reflect.NativeConstructorAccessorImpl.newInstance(NativeConstructorAccessorImpl.java:39) at sun.reflect.DelegatingConstructorAccessorImpl.newInstance(DelegatingConstructorAccessorImpl.java:27) at java.lang.reflect.Constructor.newInstance(Constructor.java:513) at com.mysql.jdbc.Util.handleNewInstance(Util.java:395) at com.mysql.jdbc.Util.getInstance(Util.java:370) at com.mysql.jdbc.SQLError.createSQLException(SQLError.java:999) at com.mysql.jdbc.SQLError.createSQLException(SQLError.java:973) at com.mysql.jdbc.SQLError.createSQLException(SQLError.java:959) at com.mysql.jdbc.SQLError.createSQLException(SQLError.java:904) at com.mysql.jdbc.ConnectionImpl.connectWithRetries(ConnectionImpl.java:2369) at com.mysql.jdbc.ConnectionImpl.createNewIO(ConnectionImpl.java:2290) at com.mysql.jdbc.ConnectionImpl.<init>(ConnectionImpl.java:818) at com.mysql.jdbc.JDBC4Connection.<init>(JDBC4Connection.java:31) at sun.reflect.GeneratedConstructorAccessor66.newInstance(Unknown Source) at sun.reflect.DelegatingConstructorAccessorImpl.newInstance(DelegatingConstructorAccessorImpl.java:27) at java.lang.reflect.Constructor.newInstance(Constructor.java:513) at com.mysql.jdbc.Util.handleNewInstance(Util.java:395) at com.mysql.jdbc.ConnectionImpl.getInstance(ConnectionImpl.java:400) at com.mysql.jdbc.NonRegisteringDriver.connect(NonRegisteringDriver.java:346) at coldfusion.server.j2ee.sql.pool.JDBCPool.createPhysicalConnection(JDBCPool.java:614) at coldfusion.server.j2ee.sql.pool.ConnectionRunner$RunnableConnection.run(ConnectionRunner.java:67) ... 1 more Caused by: java.sql.SQLException: Access denied for user 'ccdreamhomes'@'204.12.24.4' (using password: YES) at com.mysql.jdbc.SQLError.createSQLException(SQLError.java:1062) at com.mysql.jdbc.MysqlIO.checkErrorPacket(MysqlIO.java:4187) at com.mysql.jdbc.MysqlIO.checkErrorPacket(MysqlIO.java:4119) at com.mysql.jdbc.MysqlIO.checkErrorPacket(MysqlIO.java:927) at com.mysql.jdbc.MysqlIO.secureAuth411(MysqlIO.java:4686) at com.mysql.jdbc.MysqlIO.doHandshake(MysqlIO.java:1304) at com.mysql.jdbc.ConnectionImpl.coreConnect(ConnectionImpl.java:2467) at com.mysql.jdbc.ConnectionImpl.connectWithRetries(ConnectionImpl.java:2308) ... 12 more
TagContext

array
1

struct
COLUMN
0
ID
CFQUERY
LINE
42
RAW_TRACE
at cfi_home2ecfm1208056597.runPage(E:\WEB\CapeCodDreamHomes\public\includes\i_home.cfm:42)
TEMPLATE
E:\WEB\CapeCodDreamHomes\public\includes\i_home.cfm
TYPE
CFML

2

struct
COLUMN
0
ID
CFINCLUDE
LINE
128
RAW_TRACE
at cfindex2ecfm410556705._factor7(E:\WEB\CapeCodDreamHomes\public\index.cfm:128)
TEMPLATE
E:\WEB\CapeCodDreamHomes\public\index.cfm
TYPE
CFML

3

struct
COLUMN
0
ID
CF_INDEX
LINE
1
RAW_TRACE
at cfindex2ecfm410556705.runPage(E:\WEB\CapeCodDreamHomes\public\index.cfm:1)
TEMPLATE
E:\WEB\CapeCodDreamHomes\public\index.cfm
TYPE
CFML

4

struct
COLUMN
0
ID
CFINCLUDE
LINE
157
RAW_TRACE
at cfApplication2ecfc19397941$funcONREQUEST.runFunction(E:\WEB\CapeCodDreamHomes\public\Application.cfc:157)
TEMPLATE
E:\WEB\CapeCodDreamHomes\public\Application.cfc
TYPE
CFML

5

struct
COLUMN
0
ID
??
LINE
-1
RAW_TRACE
Caused by: java.sql.SQLException: Access denied for user 'ccdreamhomes'@'204.12.24.4' (using password: YES)
TEMPLATE
using password
TYPE
CFML

Type
Database
queryError
Could not create connection to database server. Attempted reconnect 3 times. Giving up.
where
[empty string]

Detail
An exception occurred while invoking an event handler method from Application.cfc. The method name is: onRequest.
Message
Event handler exception.
RootCause

struct
Cause

struct
Cause

struct
ErrorCode
1045
Message
Access denied for user 'ccdreamhomes'@'204.12.24.4' (using password: YES)
SQLState
28000
StackTrace
java.sql.SQLException: Access denied for user 'ccdreamhomes'@'204.12.24.4' (using password: YES) at com.mysql.jdbc.SQLError.createSQLException(SQLError.java:1062) at com.mysql.jdbc.MysqlIO.checkErrorPacket(MysqlIO.java:4187) at com.mysql.jdbc.MysqlIO.checkErrorPacket(MysqlIO.java:4119) at com.mysql.jdbc.MysqlIO.checkErrorPacket(MysqlIO.java:927) at com.mysql.jdbc.MysqlIO.secureAuth411(MysqlIO.java:4686) at com.mysql.jdbc.MysqlIO.doHandshake(MysqlIO.java:1304) at com.mysql.jdbc.ConnectionImpl.coreConnect(ConnectionImpl.java:2467) at com.mysql.jdbc.ConnectionImpl.connectWithRetries(ConnectionImpl.java:2308) at com.mysql.jdbc.ConnectionImpl.createNewIO(ConnectionImpl.java:2290) at com.mysql.jdbc.ConnectionImpl.<init>(ConnectionImpl.java:818) at com.mysql.jdbc.JDBC4Connection.<init>(JDBC4Connection.java:31) at sun.reflect.GeneratedConstructorAccessor66.newInstance(Unknown Source) at sun.reflect.DelegatingConstructorAccessorImpl.newInstance(DelegatingConstructorAccessorImpl.java:27) at java.lang.reflect.Constructor.newInstance(Constructor.java:513) at com.mysql.jdbc.Util.handleNewInstance(Util.java:395) at com.mysql.jdbc.ConnectionImpl.getInstance(ConnectionImpl.java:400) at com.mysql.jdbc.NonRegisteringDriver.connect(NonRegisteringDriver.java:346) at coldfusion.server.j2ee.sql.pool.JDBCPool.createPhysicalConnection(JDBCPool.java:614) at coldfusion.server.j2ee.sql.pool.ConnectionRunner$RunnableConnection.run(ConnectionRunner.java:67) at java.lang.Thread.run(Thread.java:662)
TagContext

array
1

struct
COLUMN
0
LINE
-1
RAW_TRACE
java.sql.SQLException: Access denied for user 'ccdreamhomes'@'204.12.24.4' (using password: YES)
TEMPLATE
using password
TYPE
CFML

Type
java.sql.SQLException

ErrorCode
0
Message
Could not create connection to database server. Attempted reconnect 3 times. Giving up.
SQLState
08001
StackTrace
com.mysql.jdbc.exceptions.jdbc4.MySQLNonTransientConnectionException: Could not create connection to database server. Attempted reconnect 3 times. Giving up. at sun.reflect.NativeConstructorAccessorImpl.newInstance0(Native Method) at sun.reflect.NativeConstructorAccessorImpl.newInstance(NativeConstructorAccessorImpl.java:39) at sun.reflect.DelegatingConstructorAccessorImpl.newInstance(DelegatingConstructorAccessorImpl.java:27) at java.lang.reflect.Constructor.newInstance(Constructor.java:513) at com.mysql.jdbc.Util.handleNewInstance(Util.java:395) at com.mysql.jdbc.Util.getInstance(Util.java:370) at com.mysql.jdbc.SQLError.createSQLException(SQLError.java:999) at com.mysql.jdbc.SQLError.createSQLException(SQLError.java:973) at com.mysql.jdbc.SQLError.createSQLException(SQLError.java:959) at com.mysql.jdbc.SQLError.createSQLException(SQLError.java:904) at com.mysql.jdbc.ConnectionImpl.connectWithRetries(ConnectionImpl.java:2369) at com.mysql.jdbc.ConnectionImpl.createNewIO(ConnectionImpl.java:2290) at com.mysql.jdbc.ConnectionImpl.<init>(ConnectionImpl.java:818) at com.mysql.jdbc.JDBC4Connection.<init>(JDBC4Connection.java:31) at sun.reflect.GeneratedConstructorAccessor66.newInstance(Unknown Source) at sun.reflect.DelegatingConstructorAccessorImpl.newInstance(DelegatingConstructorAccessorImpl.java:27) at java.lang.reflect.Constructor.newInstance(Constructor.java:513) at com.mysql.jdbc.Util.handleNewInstance(Util.java:395) at com.mysql.jdbc.ConnectionImpl.getInstance(ConnectionImpl.java:400) at com.mysql.jdbc.NonRegisteringDriver.connect(NonRegisteringDriver.java:346) at coldfusion.server.j2ee.sql.pool.JDBCPool.createPhysicalConnection(JDBCPool.java:614) at coldfusion.server.j2ee.sql.pool.ConnectionRunner$RunnableConnection.run(ConnectionRunner.java:67) at java.lang.Thread.run(Thread.java:662) Caused by: java.sql.SQLException: Access denied for user 'ccdreamhomes'@'204.12.24.4' (using password: YES) at com.mysql.jdbc.SQLError.createSQLException(SQLError.java:1062) at com.mysql.jdbc.MysqlIO.checkErrorPacket(MysqlIO.java:4187) at com.mysql.jdbc.MysqlIO.checkErrorPacket(MysqlIO.java:4119) at com.mysql.jdbc.MysqlIO.checkErrorPacket(MysqlIO.java:927) at com.mysql.jdbc.MysqlIO.secureAuth411(MysqlIO.java:4686) at com.mysql.jdbc.MysqlIO.doHandshake(MysqlIO.java:1304) at com.mysql.jdbc.ConnectionImpl.coreConnect(ConnectionImpl.java:2467) at com.mysql.jdbc.ConnectionImpl.connectWithRetries(ConnectionImpl.java:2308) ... 12 more
TagContext

array
1

struct
COLUMN
0
ID
CF_THREAD
LINE
-1
RAW_TRACE
Caused by: java.sql.SQLException: Access denied for user 'ccdreamhomes'@'204.12.24.4' (using password: YES)
TEMPLATE
using password
TYPE
CFML

Type
com.mysql.jdbc.exceptions.jdbc4.MySQLNonTransientConnectionException

DataSource
ccdh_blog
Detail
Could not create connection to database server. Attempted reconnect 3 times. Giving up.
ErrorCode
08001
Exceptions

array
1

struct
causes

array
1

struct
ErrorCode
1045
Message
Access denied for user 'ccdreamhomes'@'204.12.24.4' (using password: YES)
SQLState
28000
StackTrace
java.sql.SQLException: Access denied for user 'ccdreamhomes'@'204.12.24.4' (using password: YES) at com.mysql.jdbc.SQLError.createSQLException(SQLError.java:1062) at com.mysql.jdbc.MysqlIO.checkErrorPacket(MysqlIO.java:4187) at com.mysql.jdbc.MysqlIO.checkErrorPacket(MysqlIO.java:4119) at com.mysql.jdbc.MysqlIO.checkErrorPacket(MysqlIO.java:927) at com.mysql.jdbc.MysqlIO.secureAuth411(MysqlIO.java:4686) at com.mysql.jdbc.MysqlIO.doHandshake(MysqlIO.java:1304) at com.mysql.jdbc.ConnectionImpl.coreConnect(ConnectionImpl.java:2467) at com.mysql.jdbc.ConnectionImpl.connectWithRetries(ConnectionImpl.java:2308) at com.mysql.jdbc.ConnectionImpl.createNewIO(ConnectionImpl.java:2290) at com.mysql.jdbc.ConnectionImpl.<init>(ConnectionImpl.java:818) at com.mysql.jdbc.JDBC4Connection.<init>(JDBC4Connection.java:31) at sun.reflect.GeneratedConstructorAccessor66.newInstance(Unknown Source) at sun.reflect.DelegatingConstructorAccessorImpl.newInstance(DelegatingConstructorAccessorImpl.java:27) at java.lang.reflect.Constructor.newInstance(Constructor.java:513) at com.mysql.jdbc.Util.handleNewInstance(Util.java:395) at com.mysql.jdbc.ConnectionImpl.getInstance(ConnectionImpl.java:400) at com.mysql.jdbc.NonRegisteringDriver.connect(NonRegisteringDriver.java:346) at coldfusion.server.j2ee.sql.pool.JDBCPool.createPhysicalConnection(JDBCPool.java:614) at coldfusion.server.j2ee.sql.pool.ConnectionRunner$RunnableConnection.run(ConnectionRunner.java:67) at java.lang.Thread.run(Thread.java:662)
TagContext

array
1

struct
COLUMN
0
LINE
-1
RAW_TRACE
java.sql.SQLException: Access denied for user 'ccdreamhomes'@'204.12.24.4' (using password: YES)
TEMPLATE
using password
TYPE
CFML

Type
java.sql.SQLException

class
com.mysql.jdbc.exceptions.jdbc4.MySQLNonTransientConnectionException
message
Could not create connection to database server. Attempted reconnect 3 times. Giving up.

Message
Error Executing Database Query.
NativeErrorCode
0
RootCause

struct
Cause

struct
ErrorCode
1045
Message
Access denied for user 'ccdreamhomes'@'204.12.24.4' (using password: YES)
SQLState
28000
StackTrace
java.sql.SQLException: Access denied for user 'ccdreamhomes'@'204.12.24.4' (using password: YES) at com.mysql.jdbc.SQLError.createSQLException(SQLError.java:1062) at com.mysql.jdbc.MysqlIO.checkErrorPacket(MysqlIO.java:4187) at com.mysql.jdbc.MysqlIO.checkErrorPacket(MysqlIO.java:4119) at com.mysql.jdbc.MysqlIO.checkErrorPacket(MysqlIO.java:927) at com.mysql.jdbc.MysqlIO.secureAuth411(MysqlIO.java:4686) at com.mysql.jdbc.MysqlIO.doHandshake(MysqlIO.java:1304) at com.mysql.jdbc.ConnectionImpl.coreConnect(ConnectionImpl.java:2467) at com.mysql.jdbc.ConnectionImpl.connectWithRetries(ConnectionImpl.java:2308) at com.mysql.jdbc.ConnectionImpl.createNewIO(ConnectionImpl.java:2290) at com.mysql.jdbc.ConnectionImpl.<init>(ConnectionImpl.java:818) at com.mysql.jdbc.JDBC4Connection.<init>(JDBC4Connection.java:31) at sun.reflect.GeneratedConstructorAccessor66.newInstance(Unknown Source) at sun.reflect.DelegatingConstructorAccessorImpl.newInstance(DelegatingConstructorAccessorImpl.java:27) at java.lang.reflect.Constructor.newInstance(Constructor.java:513) at com.mysql.jdbc.Util.handleNewInstance(Util.java:395) at com.mysql.jdbc.ConnectionImpl.getInstance(ConnectionImpl.java:400) at com.mysql.jdbc.NonRegisteringDriver.connect(NonRegisteringDriver.java:346) at coldfusion.server.j2ee.sql.pool.JDBCPool.createPhysicalConnection(JDBCPool.java:614) at coldfusion.server.j2ee.sql.pool.ConnectionRunner$RunnableConnection.run(ConnectionRunner.java:67) at java.lang.Thread.run(Thread.java:662)
TagContext

array
1

struct
COLUMN
0
LINE
-1
RAW_TRACE
java.sql.SQLException: Access denied for user 'ccdreamhomes'@'204.12.24.4' (using password: YES)
TEMPLATE
using password
TYPE
CFML

Type
java.sql.SQLException

ErrorCode
0
Message
Could not create connection to database server. Attempted reconnect 3 times. Giving up.
SQLState
08001
StackTrace
com.mysql.jdbc.exceptions.jdbc4.MySQLNonTransientConnectionException: Could not create connection to database server. Attempted reconnect 3 times. Giving up. at sun.reflect.NativeConstructorAccessorImpl.newInstance0(Native Method) at sun.reflect.NativeConstructorAccessorImpl.newInstance(NativeConstructorAccessorImpl.java:39) at sun.reflect.DelegatingConstructorAccessorImpl.newInstance(DelegatingConstructorAccessorImpl.java:27) at java.lang.reflect.Constructor.newInstance(Constructor.java:513) at com.mysql.jdbc.Util.handleNewInstance(Util.java:395) at com.mysql.jdbc.Util.getInstance(Util.java:370) at com.mysql.jdbc.SQLError.createSQLException(SQLError.java:999) at com.mysql.jdbc.SQLError.createSQLException(SQLError.java:973) at com.mysql.jdbc.SQLError.createSQLException(SQLError.java:959) at com.mysql.jdbc.SQLError.createSQLException(SQLError.java:904) at com.mysql.jdbc.ConnectionImpl.connectWithRetries(ConnectionImpl.java:2369) at com.mysql.jdbc.ConnectionImpl.createNewIO(ConnectionImpl.java:2290) at com.mysql.jdbc.ConnectionImpl.<init>(ConnectionImpl.java:818) at com.mysql.jdbc.JDBC4Connection.<init>(JDBC4Connection.java:31) at sun.reflect.GeneratedConstructorAccessor66.newInstance(Unknown Source) at sun.reflect.DelegatingConstructorAccessorImpl.newInstance(DelegatingConstructorAccessorImpl.java:27) at java.lang.reflect.Constructor.newInstance(Constructor.java:513) at com.mysql.jdbc.Util.handleNewInstance(Util.java:395) at com.mysql.jdbc.ConnectionImpl.getInstance(ConnectionImpl.java:400) at com.mysql.jdbc.NonRegisteringDriver.connect(NonRegisteringDriver.java:346) at coldfusion.server.j2ee.sql.pool.JDBCPool.createPhysicalConnection(JDBCPool.java:614) at coldfusion.server.j2ee.sql.pool.ConnectionRunner$RunnableConnection.run(ConnectionRunner.java:67) at java.lang.Thread.run(Thread.java:662) Caused by: java.sql.SQLException: Access denied for user 'ccdreamhomes'@'204.12.24.4' (using password: YES) at com.mysql.jdbc.SQLError.createSQLException(SQLError.java:1062) at com.mysql.jdbc.MysqlIO.checkErrorPacket(MysqlIO.java:4187) at com.mysql.jdbc.MysqlIO.checkErrorPacket(MysqlIO.java:4119) at com.mysql.jdbc.MysqlIO.checkErrorPacket(MysqlIO.java:927) at com.mysql.jdbc.MysqlIO.secureAuth411(MysqlIO.java:4686) at com.mysql.jdbc.MysqlIO.doHandshake(MysqlIO.java:1304) at com.mysql.jdbc.ConnectionImpl.coreConnect(ConnectionImpl.java:2467) at com.mysql.jdbc.ConnectionImpl.connectWithRetries(ConnectionImpl.java:2308) ... 12 more
TagContext

array
1

struct
COLUMN
0
ID
CF_THREAD
LINE
-1
RAW_TRACE
Caused by: java.sql.SQLException: Access denied for user 'ccdreamhomes'@'204.12.24.4' (using password: YES)
TEMPLATE
using password
TYPE
CFML

Type
com.mysql.jdbc.exceptions.jdbc4.MySQLNonTransientConnectionException

SQLState
08001
Sql
SELECT * FROM wp_posts WHERE post_status="publish" ORDER BY post_date DESC
StackTrace
coldfusion.tagext.sql.QueryTag$DatabaseQueryException: Error Executing Database Query. at coldfusion.tagext.sql.QueryTag.doEndTag(QueryTag.java:739) at cfi_home2ecfm1208056597.runPage(E:\WEB\CapeCodDreamHomes\public\includes\i_home.cfm:42) at coldfusion.runtime.CfJspPage.invoke(CfJspPage.java:244) at coldfusion.tagext.lang.IncludeTag.doStartTag(IncludeTag.java:444) at coldfusion.runtime.CfJspPage._emptyTcfTag(CfJspPage.java:2799) at cfindex2ecfm410556705._factor7(E:\WEB\CapeCodDreamHomes\public\index.cfm:128) at cfindex2ecfm410556705.runPage(E:\WEB\CapeCodDreamHomes\public\index.cfm:1) at coldfusion.runtime.CfJspPage.invoke(CfJspPage.java:244) at coldfusion.tagext.lang.IncludeTag.doStartTag(IncludeTag.java:444) at coldfusion.runtime.CfJspPage._emptyTcfTag(CfJspPage.java:2799) at cfApplication2ecfc19397941$funcONREQUEST.runFunction(E:\WEB\CapeCodDreamHomes\public\Application.cfc:157) at coldfusion.runtime.UDFMethod.invoke(UDFMethod.java:472) at coldfusion.runtime.UDFMethod$ReturnTypeFilter.invoke(UDFMethod.java:405) at coldfusion.runtime.UDFMethod$ArgumentCollectionFilter.invoke(UDFMethod.java:368) at coldfusion.filter.FunctionAccessFilter.invoke(FunctionAccessFilter.java:55) at coldfusion.runtime.UDFMethod.runFilterChain(UDFMethod.java:321) at coldfusion.runtime.UDFMethod.invoke(UDFMethod.java:220) at coldfusion.runtime.TemplateProxy.invoke(TemplateProxy.java:655) at coldfusion.runtime.TemplateProxy.invoke(TemplateProxy.java:444) at coldfusion.runtime.TemplateProxy.invoke(TemplateProxy.java:414) at coldfusion.runtime.AppEventInvoker.invoke(AppEventInvoker.java:108) at coldfusion.runtime.AppEventInvoker.onRequest(AppEventInvoker.java:300) at coldfusion.filter.ApplicationFilter.invoke(ApplicationFilter.java:424) at coldfusion.filter.RequestMonitorFilter.invoke(RequestMonitorFilter.java:48) at coldfusion.filter.MonitoringFilter.invoke(MonitoringFilter.java:40) at coldfusion.filter.PathFilter.invoke(PathFilter.java:112) at coldfusion.filter.ExceptionFilter.invoke(ExceptionFilter.java:94) at coldfusion.filter.ClientScopePersistenceFilter.invoke(ClientScopePersistenceFilter.java:28) at coldfusion.filter.BrowserFilter.invoke(BrowserFilter.java:38) at coldfusion.filter.NoCacheFilter.invoke(NoCacheFilter.java:58) at coldfusion.filter.GlobalsFilter.invoke(GlobalsFilter.java:38) at coldfusion.filter.DatasourceFilter.invoke(DatasourceFilter.java:22) at coldfusion.filter.CachingFilter.invoke(CachingFilter.java:62) at coldfusion.CfmServlet.service(CfmServlet.java:219) at coldfusion.bootstrap.BootstrapServlet.service(BootstrapServlet.java:89) at org.apache.catalina.core.ApplicationFilterChain.internalDoFilter(ApplicationFilterChain.java:305) at org.apache.catalina.core.ApplicationFilterChain.doFilter(ApplicationFilterChain.java:210) at coldfusion.monitor.event.MonitoringServletFilter.doFilter(MonitoringServletFilter.java:42) at coldfusion.bootstrap.BootstrapFilter.doFilter(BootstrapFilter.java:46) at org.apache.catalina.core.ApplicationFilterChain.internalDoFilter(ApplicationFilterChain.java:243) at org.apache.catalina.core.ApplicationFilterChain.doFilter(ApplicationFilterChain.java:210) at org.apache.catalina.core.StandardWrapperValve.invoke(StandardWrapperValve.java:224) at org.apache.catalina.core.StandardContextValve.invoke(StandardContextValve.java:169) at org.apache.catalina.authenticator.AuthenticatorBase.invoke(AuthenticatorBase.java:472) at org.apache.catalina.core.StandardHostValve.invoke(StandardHostValve.java:168) at org.apache.catalina.valves.ErrorReportValve.invoke(ErrorReportValve.java:98) at org.apache.catalina.valves.AccessLogValve.invoke(AccessLogValve.java:928) at org.apache.catalina.core.StandardEngineValve.invoke(StandardEngineValve.java:118) at org.apache.catalina.connector.CoyoteAdapter.service(CoyoteAdapter.java:414) at org.apache.coyote.ajp.AjpProcessor.process(AjpProcessor.java:203) at org.apache.coyote.AbstractProtocol$AbstractConnectionHandler.process(AbstractProtocol.java:539) at org.apache.tomcat.util.net.JIoEndpoint$SocketProcessor.run(JIoEndpoint.java:298) at java.util.concurrent.ThreadPoolExecutor$Worker.runTask(ThreadPoolExecutor.java:886) at java.util.concurrent.ThreadPoolExecutor$Worker.run(ThreadPoolExecutor.java:908) at java.lang.Thread.run(Thread.java:662) Caused by: com.mysql.jdbc.exceptions.jdbc4.MySQLNonTransientConnectionException: Could not create connection to database server. Attempted reconnect 3 times. Giving up. at sun.reflect.NativeConstructorAccessorImpl.newInstance0(Native Method) at sun.reflect.NativeConstructorAccessorImpl.newInstance(NativeConstructorAccessorImpl.java:39) at sun.reflect.DelegatingConstructorAccessorImpl.newInstance(DelegatingConstructorAccessorImpl.java:27) at java.lang.reflect.Constructor.newInstance(Constructor.java:513) at com.mysql.jdbc.Util.handleNewInstance(Util.java:395) at com.mysql.jdbc.Util.getInstance(Util.java:370) at com.mysql.jdbc.SQLError.createSQLException(SQLError.java:999) at com.mysql.jdbc.SQLError.createSQLException(SQLError.java:973) at com.mysql.jdbc.SQLError.createSQLException(SQLError.java:959) at com.mysql.jdbc.SQLError.createSQLException(SQLError.java:904) at com.mysql.jdbc.ConnectionImpl.connectWithRetries(ConnectionImpl.java:2369) at com.mysql.jdbc.ConnectionImpl.createNewIO(ConnectionImpl.java:2290) at com.mysql.jdbc.ConnectionImpl.<init>(ConnectionImpl.java:818) at com.mysql.jdbc.JDBC4Connection.<init>(JDBC4Connection.java:31) at sun.reflect.GeneratedConstructorAccessor66.newInstance(Unknown Source) at sun.reflect.DelegatingConstructorAccessorImpl.newInstance(DelegatingConstructorAccessorImpl.java:27) at java.lang.reflect.Constructor.newInstance(Constructor.java:513) at com.mysql.jdbc.Util.handleNewInstance(Util.java:395) at com.mysql.jdbc.ConnectionImpl.getInstance(ConnectionImpl.java:400) at com.mysql.jdbc.NonRegisteringDriver.connect(NonRegisteringDriver.java:346) at coldfusion.server.j2ee.sql.pool.JDBCPool.createPhysicalConnection(JDBCPool.java:614) at coldfusion.server.j2ee.sql.pool.ConnectionRunner$RunnableConnection.run(ConnectionRunner.java:67) ... 1 more Caused by: java.sql.SQLException: Access denied for user 'ccdreamhomes'@'204.12.24.4' (using password: YES) at com.mysql.jdbc.SQLError.createSQLException(SQLError.java:1062) at com.mysql.jdbc.MysqlIO.checkErrorPacket(MysqlIO.java:4187) at com.mysql.jdbc.MysqlIO.checkErrorPacket(MysqlIO.java:4119) at com.mysql.jdbc.MysqlIO.checkErrorPacket(MysqlIO.java:927) at com.mysql.jdbc.MysqlIO.secureAuth411(MysqlIO.java:4686) at com.mysql.jdbc.MysqlIO.doHandshake(MysqlIO.java:1304) at com.mysql.jdbc.ConnectionImpl.coreConnect(ConnectionImpl.java:2467) at com.mysql.jdbc.ConnectionImpl.connectWithRetries(ConnectionImpl.java:2308) ... 12 more
TagContext

array
1

struct
COLUMN
0
ID
CFQUERY
LINE
42
RAW_TRACE
at cfi_home2ecfm1208056597.runPage(E:\WEB\CapeCodDreamHomes\public\includes\i_home.cfm:42)
TEMPLATE
E:\WEB\CapeCodDreamHomes\public\includes\i_home.cfm
TYPE
CFML

2

struct
COLUMN
0
ID
CFINCLUDE
LINE
128
RAW_TRACE
at cfindex2ecfm410556705._factor7(E:\WEB\CapeCodDreamHomes\public\index.cfm:128)
TEMPLATE
E:\WEB\CapeCodDreamHomes\public\index.cfm
TYPE
CFML

3

struct
COLUMN
0
ID
CF_INDEX
LINE
1
RAW_TRACE
at cfindex2ecfm410556705.runPage(E:\WEB\CapeCodDreamHomes\public\index.cfm:1)
TEMPLATE
E:\WEB\CapeCodDreamHomes\public\index.cfm
TYPE
CFML

4

struct
COLUMN
0
ID
CFINCLUDE
LINE
157
RAW_TRACE
at cfApplication2ecfc19397941$funcONREQUEST.runFunction(E:\WEB\CapeCodDreamHomes\public\Application.cfc:157)
TEMPLATE
E:\WEB\CapeCodDreamHomes\public\Application.cfc
TYPE
CFML

5

struct
COLUMN
0
ID
??
LINE
-1
RAW_TRACE
Caused by: java.sql.SQLException: Access denied for user 'ccdreamhomes'@'204.12.24.4' (using password: YES)
TEMPLATE
using password
TYPE
CFML

Type
Database
queryError
Could not create connection to database server. Attempted reconnect 3 times. Giving up.
where
[empty string]

StackTrace
coldfusion.runtime.EventHandlerException: Event handler exception. at coldfusion.runtime.AppEventInvoker.onRequest(AppEventInvoker.java:308) at coldfusion.filter.ApplicationFilter.invoke(ApplicationFilter.java:424) at coldfusion.filter.RequestMonitorFilter.invoke(RequestMonitorFilter.java:48) at coldfusion.filter.MonitoringFilter.invoke(MonitoringFilter.java:40) at coldfusion.filter.PathFilter.invoke(PathFilter.java:112) at coldfusion.filter.ExceptionFilter.invoke(ExceptionFilter.java:94) at coldfusion.filter.ClientScopePersistenceFilter.invoke(ClientScopePersistenceFilter.java:28) at coldfusion.filter.BrowserFilter.invoke(BrowserFilter.java:38) at coldfusion.filter.NoCacheFilter.invoke(NoCacheFilter.java:58) at coldfusion.filter.GlobalsFilter.invoke(GlobalsFilter.java:38) at coldfusion.filter.DatasourceFilter.invoke(DatasourceFilter.java:22) at coldfusion.filter.CachingFilter.invoke(CachingFilter.java:62) at coldfusion.CfmServlet.service(CfmServlet.java:219) at coldfusion.bootstrap.BootstrapServlet.service(BootstrapServlet.java:89) at org.apache.catalina.core.ApplicationFilterChain.internalDoFilter(ApplicationFilterChain.java:305) at org.apache.catalina.core.ApplicationFilterChain.doFilter(ApplicationFilterChain.java:210) at coldfusion.monitor.event.MonitoringServletFilter.doFilter(MonitoringServletFilter.java:42) at coldfusion.bootstrap.BootstrapFilter.doFilter(BootstrapFilter.java:46) at org.apache.catalina.core.ApplicationFilterChain.internalDoFilter(ApplicationFilterChain.java:243) at org.apache.catalina.core.ApplicationFilterChain.doFilter(ApplicationFilterChain.java:210) at org.apache.catalina.core.StandardWrapperValve.invoke(StandardWrapperValve.java:224) at org.apache.catalina.core.StandardContextValve.invoke(StandardContextValve.java:169) at org.apache.catalina.authenticator.AuthenticatorBase.invoke(AuthenticatorBase.java:472) at org.apache.catalina.core.StandardHostValve.invoke(StandardHostValve.java:168) at org.apache.catalina.valves.ErrorReportValve.invoke(ErrorReportValve.java:98) at org.apache.catalina.valves.AccessLogValve.invoke(AccessLogValve.java:928) at org.apache.catalina.core.StandardEngineValve.invoke(StandardEngineValve.java:118) at org.apache.catalina.connector.CoyoteAdapter.service(CoyoteAdapter.java:414) at org.apache.coyote.ajp.AjpProcessor.process(AjpProcessor.java:203) at org.apache.coyote.AbstractProtocol$AbstractConnectionHandler.process(AbstractProtocol.java:539) at org.apache.tomcat.util.net.JIoEndpoint$SocketProcessor.run(JIoEndpoint.java:298) at java.util.concurrent.ThreadPoolExecutor$Worker.runTask(ThreadPoolExecutor.java:886) at java.util.concurrent.ThreadPoolExecutor$Worker.run(ThreadPoolExecutor.java:908) at java.lang.Thread.run(Thread.java:662) Caused by: coldfusion.tagext.sql.QueryTag$DatabaseQueryException: Error Executing Database Query. at coldfusion.tagext.sql.QueryTag.doEndTag(QueryTag.java:739) at cfi_home2ecfm1208056597.runPage(E:\WEB\CapeCodDreamHomes\public\includes\i_home.cfm:42) at coldfusion.runtime.CfJspPage.invoke(CfJspPage.java:244) at coldfusion.tagext.lang.IncludeTag.doStartTag(IncludeTag.java:444) at coldfusion.runtime.CfJspPage._emptyTcfTag(CfJspPage.java:2799) at cfindex2ecfm410556705._factor7(E:\WEB\CapeCodDreamHomes\public\index.cfm:128) at cfindex2ecfm410556705.runPage(E:\WEB\CapeCodDreamHomes\public\index.cfm:1) at coldfusion.runtime.CfJspPage.invoke(CfJspPage.java:244) at coldfusion.tagext.lang.IncludeTag.doStartTag(IncludeTag.java:444) at coldfusion.runtime.CfJspPage._emptyTcfTag(CfJspPage.java:2799) at cfApplication2ecfc19397941$funcONREQUEST.runFunction(E:\WEB\CapeCodDreamHomes\public\Application.cfc:157) at coldfusion.runtime.UDFMethod.invoke(UDFMethod.java:472) at coldfusion.runtime.UDFMethod$ReturnTypeFilter.invoke(UDFMethod.java:405) at coldfusion.runtime.UDFMethod$ArgumentCollectionFilter.invoke(UDFMethod.java:368) at coldfusion.filter.FunctionAccessFilter.invoke(FunctionAccessFilter.java:55) at coldfusion.runtime.UDFMethod.runFilterChain(UDFMethod.java:321) at coldfusion.runtime.UDFMethod.invoke(UDFMethod.java:220) at coldfusion.runtime.TemplateProxy.invoke(TemplateProxy.java:655) at coldfusion.runtime.TemplateProxy.invoke(TemplateProxy.java:444) at coldfusion.runtime.TemplateProxy.invoke(TemplateProxy.java:414) at coldfusion.runtime.AppEventInvoker.invoke(AppEventInvoker.java:108) at coldfusion.runtime.AppEventInvoker.onRequest(AppEventInvoker.java:300) ... 33 more Caused by: com.mysql.jdbc.exceptions.jdbc4.MySQLNonTransientConnectionException: Could not create connection to database server. Attempted reconnect 3 times. Giving up. at sun.reflect.NativeConstructorAccessorImpl.newInstance0(Native Method) at sun.reflect.NativeConstructorAccessorImpl.newInstance(NativeConstructorAccessorImpl.java:39) at sun.reflect.DelegatingConstructorAccessorImpl.newInstance(DelegatingConstructorAccessorImpl.java:27) at java.lang.reflect.Constructor.newInstance(Constructor.java:513) at com.mysql.jdbc.Util.handleNewInstance(Util.java:395) at com.mysql.jdbc.Util.getInstance(Util.java:370) at com.mysql.jdbc.SQLError.createSQLException(SQLError.java:999) at com.mysql.jdbc.SQLError.createSQLException(SQLError.java:973) at com.mysql.jdbc.SQLError.createSQLException(SQLError.java:959) at com.mysql.jdbc.SQLError.createSQLException(SQLError.java:904) at com.mysql.jdbc.ConnectionImpl.connectWithRetries(ConnectionImpl.java:2369) at com.mysql.jdbc.ConnectionImpl.createNewIO(ConnectionImpl.java:2290) at com.mysql.jdbc.ConnectionImpl.<init>(ConnectionImpl.java:818) at com.mysql.jdbc.JDBC4Connection.<init>(JDBC4Connection.java:31) at sun.reflect.GeneratedConstructorAccessor66.newInstance(Unknown Source) at sun.reflect.DelegatingConstructorAccessorImpl.newInstance(DelegatingConstructorAccessorImpl.java:27) at java.lang.reflect.Constructor.newInstance(Constructor.java:513) at com.mysql.jdbc.Util.handleNewInstance(Util.java:395) at com.mysql.jdbc.ConnectionImpl.getInstance(ConnectionImpl.java:400) at com.mysql.jdbc.NonRegisteringDriver.connect(NonRegisteringDriver.java:346) at coldfusion.server.j2ee.sql.pool.JDBCPool.createPhysicalConnection(JDBCPool.java:614) at coldfusion.server.j2ee.sql.pool.ConnectionRunner$RunnableConnection.run(ConnectionRunner.java:67) ... 1 more Caused by: java.sql.SQLException: Access denied for user 'ccdreamhomes'@'204.12.24.4' (using password: YES) at com.mysql.jdbc.SQLError.createSQLException(SQLError.java:1062) at com.mysql.jdbc.MysqlIO.checkErrorPacket(MysqlIO.java:4187) at com.mysql.jdbc.MysqlIO.checkErrorPacket(MysqlIO.java:4119) at com.mysql.jdbc.MysqlIO.checkErrorPacket(MysqlIO.java:927) at com.mysql.jdbc.MysqlIO.secureAuth411(MysqlIO.java:4686) at com.mysql.jdbc.MysqlIO.doHandshake(MysqlIO.java:1304) at com.mysql.jdbc.ConnectionImpl.coreConnect(ConnectionImpl.java:2467) at com.mysql.jdbc.ConnectionImpl.connectWithRetries(ConnectionImpl.java:2308) ... 12 more
TagContext

array
1

struct
COLUMN
0
ID
CFQUERY
LINE
42
RAW_TRACE
at cfi_home2ecfm1208056597.runPage(E:\WEB\CapeCodDreamHomes\public\includes\i_home.cfm:42)
TEMPLATE
E:\WEB\CapeCodDreamHomes\public\includes\i_home.cfm
TYPE
CFML

2

struct
COLUMN
0
ID
CFINCLUDE
LINE
128
RAW_TRACE
at cfindex2ecfm410556705._factor7(E:\WEB\CapeCodDreamHomes\public\index.cfm:128)
TEMPLATE
E:\WEB\CapeCodDreamHomes\public\index.cfm
TYPE
CFML

3

struct
COLUMN
0
ID
CF_INDEX
LINE
1
RAW_TRACE
at cfindex2ecfm410556705.runPage(E:\WEB\CapeCodDreamHomes\public\index.cfm:1)
TEMPLATE
E:\WEB\CapeCodDreamHomes\public\index.cfm
TYPE
CFML

4

struct
COLUMN
0
ID
CFINCLUDE
LINE
157
RAW_TRACE
at cfApplication2ecfc19397941$funcONREQUEST.runFunction(E:\WEB\CapeCodDreamHomes\public\Application.cfc:157)
TEMPLATE
E:\WEB\CapeCodDreamHomes\public\Application.cfc
TYPE
CFML

5

struct
COLUMN
0
ID
??
LINE
-1
RAW_TRACE
Caused by: java.sql.SQLException: Access denied for user 'ccdreamhomes'@'204.12.24.4' (using password: YES)
TEMPLATE
using password
TYPE
CFML

Type
Database
name
onRequest